Hey there,
My name is Jordan Hall, Marketing Manager with Blink Publishing, and I'm glad you're here...
Because you're going to want to get your piece of this money machine from the get go and I'll show you why.
For the last year, we've spent over $973,450 testing this offer to perfect every aspect of the sales funnel and make you the most money possible.
And it's paid off in a really big way.
So today we're thrilled to tell you about our newest relationship program for women: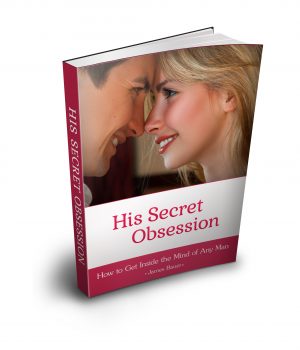 It's the successor to our previous program, "What Men Secretly Want," which has helped thousands of women improve their relationships, and in the process paid out over $1.7 million in affiliate commissions.
And "His Secret Obsession" is already seeing MUCH higher conversions.
For example, look at the earnings per hop from our test affiliates over the past two weeks:
$3.51 per hop — 14 hops per order — 54.55% upsell take rate
$2.89 per hop — 16 hops per order — 60.91% upsell take rate
$5.45 per hop — 8 hops per order — 50% upsell take rate
(Yes, that last one was a buyers list, but in a totally different market!)
On top of that, we're going to continue making you money with a carefully crafted follow up sequence that provides tremendous value and helps women get the relationship they truly want.
Commission Structure
We're paying out a MINIMUM of 75% on every product in the funnel, because we want to work with you as a long term partner.
Here's what the funnel looks like: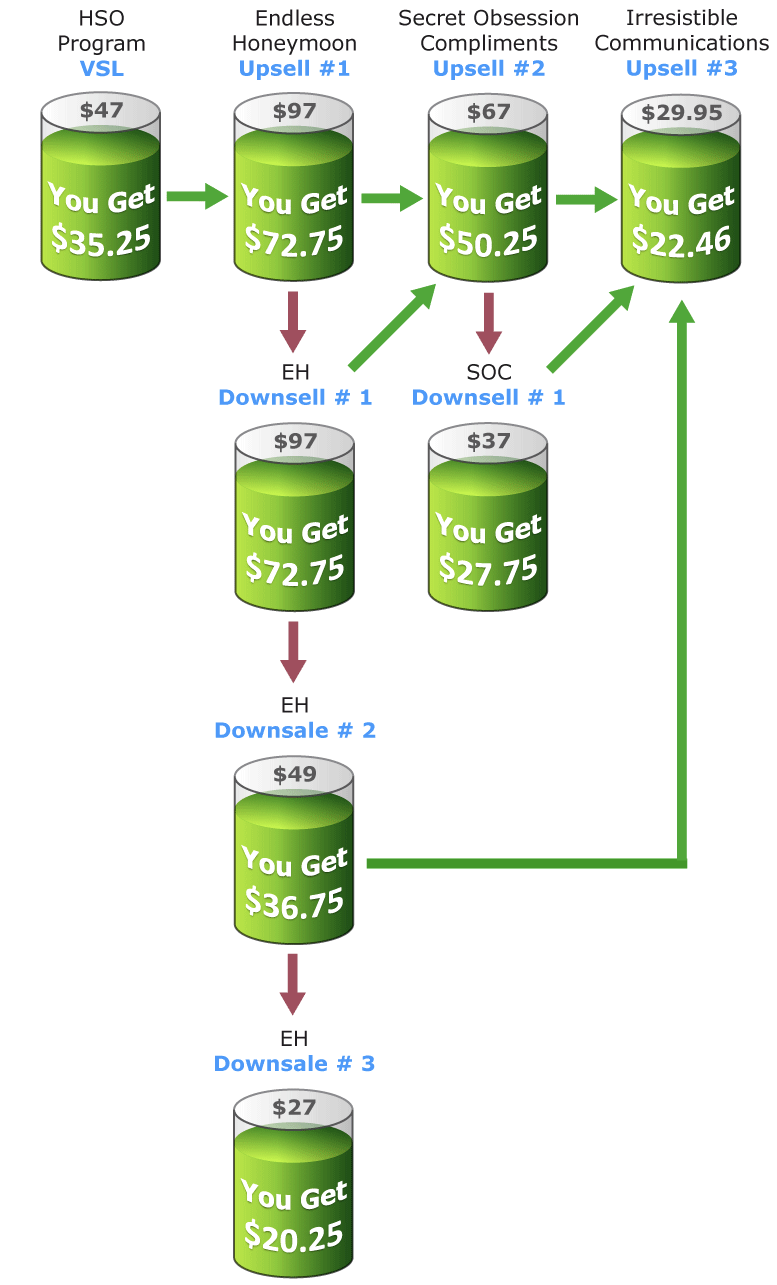 This funnel has been extensively tested on both warm and cold traffic. We've honed this funnel into a conversion machine, because we know how hard it is to generate traffic… especially traffic that converts.
That's why we can guarantee you that this won't be another product that you have high hopes will convert, only to be let down.
The reason this offer converts to almost to almost any female traffic, is because any woman that doesn't have a perfect relationship wants to know about this! This is the answer they've been looking for.
Bottom line: You can fully expect this to be a blockbuster promotion for you!
What Is His Secret Obsession?
His secret obsession is a breakthrough program written by relationship expert James Bauer, based on over 12 years worth of research and experience.
It shows women how to tap into a powerful life-long desire all men share, and harness it to transform the way men experience them.
This desire is half emotional need and half biological drive, and it is rarely satisfied in life or love.
Once a woman knows how to satisfy this "secret obsession' she will become a man's highest priority for life. This program is already getting incredible results for women in all walks of life across the world. But we need your help to get the word out about it! (And we'll make it very worth your while :) )
Affiliate Promotion Tools
Sign up below to get access to top notch affiliate promotional tools, including:
High converting email swipes
High-converting presell articles
Alternative landing pages
Banners
Social media images
Powerful hooks and angles for crafting your own
Buyer demographics and details
We'll also continue to release new affiliate tools, creatives, and tutorials to give you everything you need. So whether you have an email list, blog, Youtube channel, Pinterest, Instagram, Facebook group, etc... we've got you covered!
If we don't have the affiliate tools you're looking for, just ask and we'll create them for you!
What People Are Saying
"Guys, I did an early offer of this program as well and happy to say that it did over 1.59 EPC to my list as well...

Upsells were fantastic at 78% of initial sales.

Highly recommended!"

- Carlos Xuma
datingadviceguru.com
---
"I've been sending offers for women's products for over 10 years and this is the closest thing to FREE money that exists!

Women love this offer because it speaks to them in such a different way than anything else on the market. Whether you're just starting out or a seasoned pro, His Secret Obsession is the next BIG thing to hit affiliate marketing."

- Bob Grant
RelationshipHeadquarters.com
---
"Wow, HSO has been the highest converting affiliate offer that we've promoted to our women's dating/relationships lists in the last 2 years! Upsells are taken up very highly also. EPCs are over $1.50 which is phenomenal these days. Highly recommended!"

- Mark Ling
MeetYourSweet.com
---
"His secret obsession is one of the highest converting females offers I've mailed to my list. I saw a very consistent 7% conversion rate including a crazy high upsell uptake of almost 60%. This has to be the very elite offers in terms of conversions that I've promoted in the recent past. If you like money, you've got to promote this."

- Sunny Arora
Grandjv.com
Keep In Touch
Please feel free to contact us with any questions or special requests. We're looking forward to making this your best promotion to date!
Jordan Hall
Marketing Manager
Jordan@BlinkPublishing.com
Sign Up To Access The Affiliate Tools: